FIONA KELLY
Born in Westmeath, Fiona is a Cork based artist, who completed her M.A. in Art and Process at the CIT Crawford College of Art & Design in 2015. She also holds a B.A in Sculpture, G.M.I.T, 2005 and a B.A (Honours) in Fine Art, Printmaking from CIT Crawford College of Art, Cork, (2008).
Recent exhibitions include
Impressions Biennial
, C.C.A.M, Galway. Selected by David Ferry;
HEXAGON
, Mermaid Arts Centre, Bray, Co. Wicklow;
Unusable Monuments
, (Solo) Cork Printmakers;
Missing Something Which No Longer Exists
(Solo), 126, Galway; the awarded European Pépinières pour Jeunes Artistes Residency exhibition,
There are Thousands of Taps Dripping
(Solo), Ratamo, Jyväskylä, Finland;
POST-IT
,
IMPACT8
, Scotland and
Drawn to Print
, Spike Island, Bristol, U.K.
Fiona has received numerous awards for her Artistic practice including the Impressions Biennial 2015 Purchase Prize; The Individual Artist Bursary Award form Cork City Arts Council in 2015 & 2014 and the Individual Artist Bursary Award from the Arts Council of Ireland, 2014. Fiona's work can be seen in the public collections of The Jyväskylä Museum of Art, Finland, CCAD, Eli Lilly, and C.I.T, Ireland.
Her research into wasteland and abandoned spaces alludes to isolation and the interim. Her observations of the man-made landscape, topographic movement, stagnation and metamorphosing debris become representations; characters in contemporary fables who narrate a legacy of the interim, disposability and the Anthropocene; the time we exist in now.
Website:
www.fionakelly.co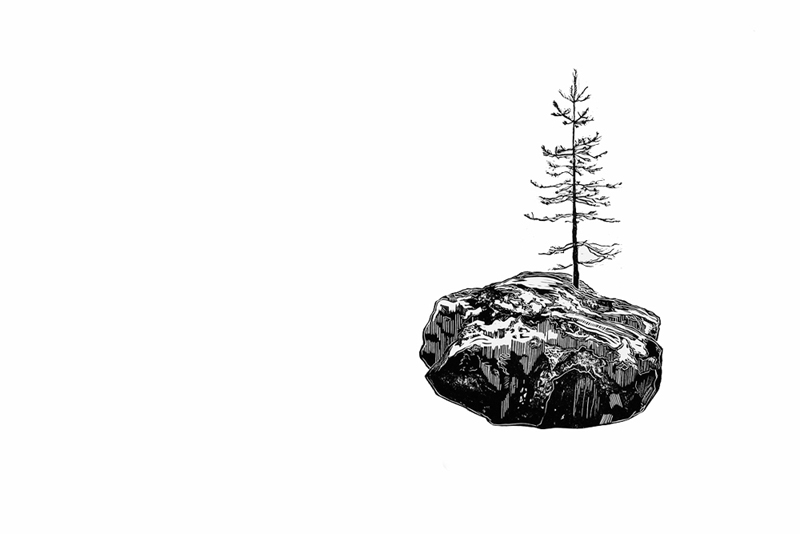 The Underdog
77 x 55 cm
Etched Linocut relief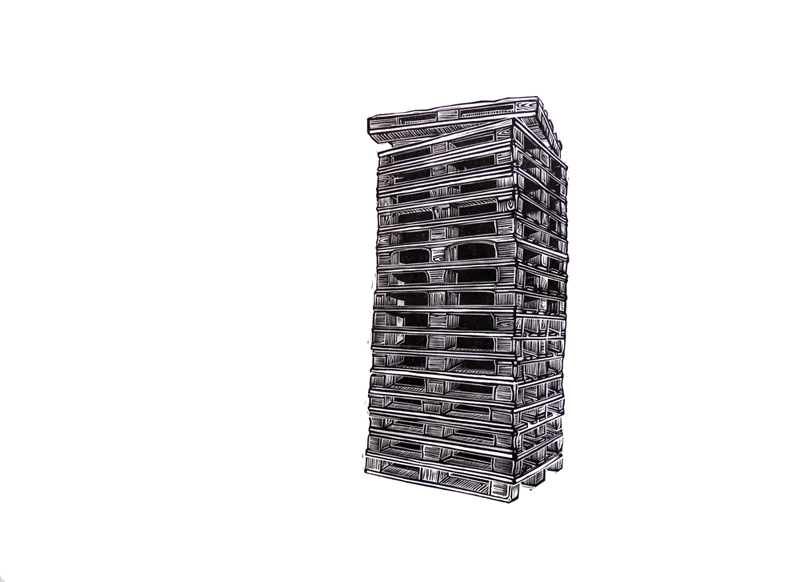 Folly
77 x 55 cm
Etched Linocut relief