JOHNNY BUGLER
BIOGRAPHY
Johnny Bugler studied art in the CIT Crawford College of Art & Design, Cork and at the Akademie voor Beeldende Kunst, Enschede, Netherlands. He completed a Masters in Fine Art at Camberwell College of Art in London (2007).
He has exhibited internationally and is the recipient of Arts Council Awards. Recent projects include the
UNFOLD
Cork County Council Arts Office Professional Development Project and exhibition at Uillinn: West Cork Arts Centre and
You Make Mine, I Make Yours,
a collaborative project with artists based in Finland. In 2015, in association with Cork Printmakers, Johnny was selected for the Cork City Council Arts Office Public Art Commission that resulted in the artwork -
Singers Corner
.
website:
www.johnnybugler.net


Paradise Lost
Screen-print on leather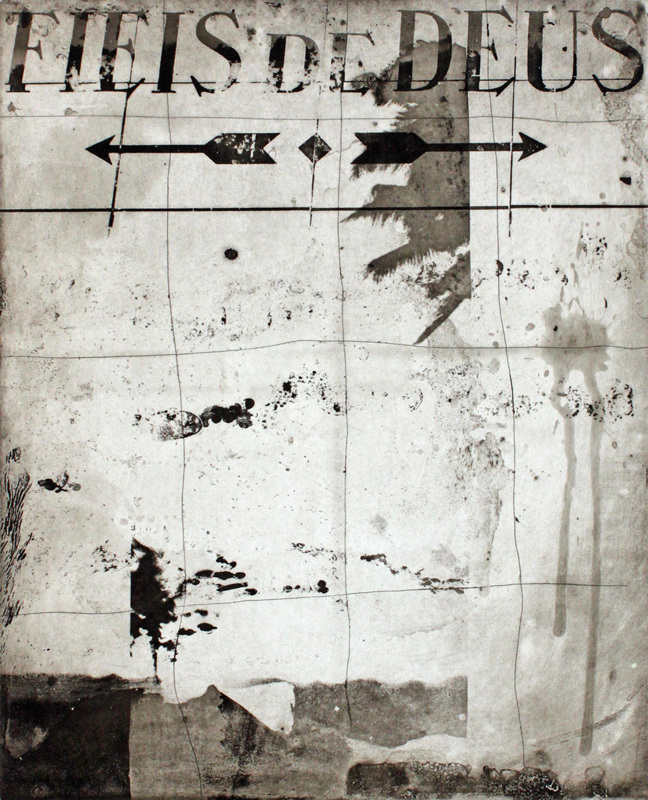 Fieis De Deus
photopolymer etching





Run Boys Run
photopolymer etching


A Hundred Virgin Marys in Suspence
installation in Vault Space, Wandesford Quay Gallery; urchin shells


Day of Prayer
photopolymer etching


Sunfish
ink on found wood